Accommodation and Daily Life
Accommodation Facilities at the IATSS Forum
The accommodation facilities at the IATSS Forum are located in the South Building of the Suzuka Circuit Hotel. This area is equipped with all facilities necessary for staying 7 weeks in Japan. It contains a Seminar Hall, Computer Room, Cafeteria, Recreation Room, Laundry, Kitchen and a Prayer Room, the IATSS Forum also lends bicycles for individual use.
* Since this accommodation includes Wi-Fi, participants can access the internet from anywhere in the building.
Seminar Hall

This is the main venue of the Forum, and where participants attend lectures, or make presentations for Group Study.

Computer Room

This room is equipped with a number of computers. Open 24 hours, this room can be used by participants at any time. This is also a place for interaction among participants when doing assignments together and answering questionnaires using the PCs.

Conference Tables

In an open space, conference tables are also used as places for discussions or for Group Study activities.
Private Rooms

Cozy private rooms equipped with Wi-Fi are provided to participants in order to make their stay relaxing and give participants some private time.

Cafeteria

Participants can have lunch and dinner here daily. Enjoying a relaxing meal, participants can discuss what they learned and experienced that day.

Piano Lounge

This is a perfect place for discussions and casual meetings.
Open Space

This is a large space next to the Piano Lounge. It's a perfect place for participants to have fun together, preparing for cultural exchange day, sharing discussions late at night, and playing games.

Recreation Room

This is a space where participants can have a good time with other members. In this Japanese-style room, equipped with a TV, participants can watch programs and movies together.

Prayer Room

This is a prayer room for Muslim participants.
Facilities Necessary for Living

This accommodation is equipped with facilities necessary for living, such as washing machines, dryers, rental bicycles, and a kitchen.
Suzuka Circuit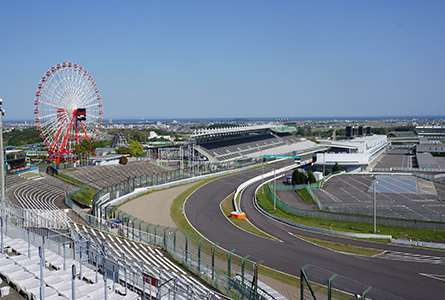 Suzuka Circuit is a leisure facility in Suzuka City, Mie Prefecture, featuring international race courses. This circuit is well known as the venue of the F1 Japan Grand Prix and Suzuka 8 hour Endurance Road Race. It is also equipped with such facilities as an amusement park and a hotel in addition to race courses.
Suzuka Circuit is located in Suzuka City, Mie Prefecture approximately 50 km (approx. 40 min. by train) south of Nagoya, Japan's third largest city.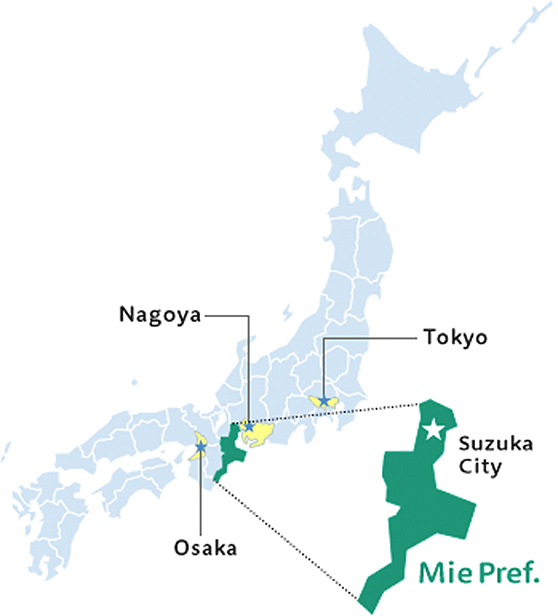 Participants can use facilities in the Circuit Hotel for free. With a spa, a heated swimming pool on the premises, the hotel offers a relaxing environment for your holidays. *Some facilities require an extra charge.