Message from Alumni
Mr. Karlos A. Bartolata Jr.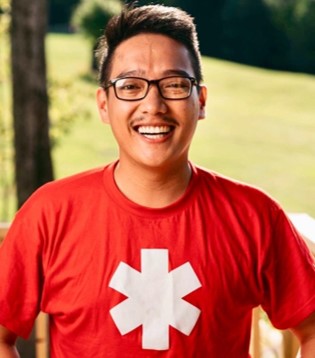 IATSS made me more confident to do things excellently at work and even so in my personal life. I was able to know and assess my key strengths and it helped me empower myself and effectively work on teams at various levels in my organization. At a personal level, the experiences for almost two months in Japan made me realize to value the importance of wellness, having a healthy body, and a happy mind. Today, many of us are on the same boat. The presence of overwhelming qualms and worries is in us. However, it is important to note that none of us is alone in this battle. During those times that I was with my fellows, I noted in mind that we were there not as a competitor of each other, but as a companion to share and work with. As I continue to embrace life's challenges, IATSS lessons are the great weapons and shields I have to survive them all and end victorious. I am forever grateful to everyone in HONDA and IATSS Forum for giving me another chance to live my life with purpose.
Thank you for reminding me that the road to success is never straight-forward and it demands continuous self-development and learning from mistakes. One has to keep up with others. Like most people say, there is no better way to keep up than to take the cues from other leaders and educate yourself.