Topics
New staff of the IATSS Forum Japan!! Welcome Mr. Hirono!!

Sep 7, 2016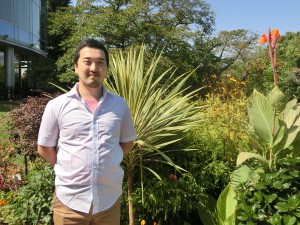 Hello, everyone.
My name is Yuichi Hirono.  I am pleased to announce that I will be joining as the one of the staff of IATSS Forum from this September. 
Last year, I have participated to 53rd IATSS forum as Japanese auditor. I learned so much things and the enthusiasm of other participants made me think that "I wanted to become more involved in the forum, and what can I do with this feeling ? ". 
Then my assignment to IATSS forum was decided. I felt great joy and a sense of big responsibility. I'll do my best to make great programs.
For those of you who have supported the IATSS Forum, I would like to ask your continuous support and cooperation.