Topics
Greeting of farewell from Mr. Kaneko

Apr 18, 2017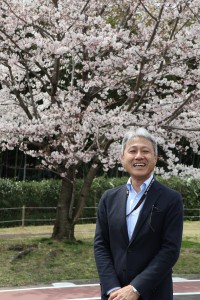 Hello everyone.
This is Mr. Kaneko, executive adviser of IATSS.
I would like to announce that I have transferred to the IATSS head office in Tokyo and have become the executive adviser of IATSS.
I became the general manager of the IATSS Forum last April. In this year, I was able to learn many things from spending time with 55th and 56th batch participants.
At first, I was told that "We can manage the IATSS Forum better for everyone if they relate to us and want to evolve consistently." The time was limited, and still we are halfway to the goal. However I think we are able to finish what we have to do because of your warm support. Thank you very much.
Mr. Ichiro Uekusa takes over my role.
For those of you who have supported the IATSS Forum for years, I would like to ask for your continuous support and cooperation.
I look forward to seeing you all again in my new role as executive adviser.