Topics
Welcome aboard Ichiro Uekusa-san!!

Apr 18, 2017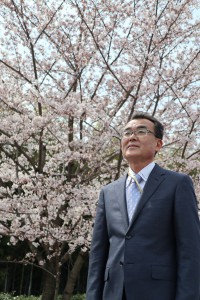 Hello everyone.
My name is Ichiro Uekusa. I have been assigned to this post as a the successor of Mr. Kaneko, the former General Manager of the IATSS Forum.
I feel a sense of big responsibility to be the General Manager of the IATSS Forum, which has served as a place for nurturing promising young professionals for the last 30 years.
In order to carry out a very high level of training according to the changing in times and social environment. We will focus on further refining the young and excellent talent of each ASEAN country. I feel that it is important to sense the changes in the surrounding area as we move forward.
For those of you who have supported the IATSS Forum for years, I would like to ask for your continuous support and cooperation.