Topics
Greeting of farewell from Silk

Mar 27, 2018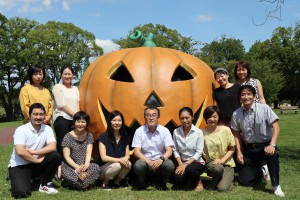 Hello everyone.
I'm Silk.
I am sad to say that I will be leaving the IATSS Forum at the end of March. I will be moving to the Saitama Honda office to work in the training division.
During my time at the IATSS Forum, I was able to think and learn about "what leadership is" and "how I could be a good leader" together with all of the IATSS Forum family.
I learned that a person cannot be a leader alone, but a person who has a team, and works hard as a team member, and encourages others, becomes a good leader step by step. Without all of you, I could not have made this realization.
I really appreciate all of your great help and kindness.
I hope to see you all again!!
I wish your continuous happiness and success!!