参加者の声
Wilna

[55期生(2016年春)]

[シンガポール]
55期生(2016年春)シンガポールに参加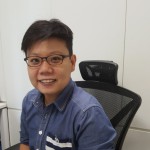 参加前のコメント
Hi everyone, I'm Wilna from Singapore and I'm very excited and honoured to be part of the IATSS Forum. I am looking forward to meet all the rest of the participants from the different countries on this learning journey together. I hope to understand and learn the different cultures from the various representatives from the ASEAN countries as well as to learn more about the Japanese culture.

This is a once in a lifetime opportunity as we will be able to learn and share through various exciting activities such as field trips, seminars and cultural exchange programmes. I hope to learn, share and contribute to the programme as much as I can. Looking forward to meeting everyone in May!
参加後のコメント
Hello Everyone
I would like to welcome the 56th Batch to the IATSS Forum.
The IATSS Forum encompass of the various programs such as Team Building Activities, Study Tours (Field Trips), Seminars, Cultural Exchange, Homestays, Experience of Japanese Culture, Facilitation Skills Training and Group Study.
Through the programme, we get to experience to work with one another to think and learn together. This allows us to get the best inputs from the group and encompass us to learn and digress deeper into the problems or issues which might be more useful in the long term.
It was truly an eye opener and has been very beneficial for me in terms of leadership skills, character building as well as learning about the different cultures from your various counterparts.
This forum has been a very unique and meaningful journey for me. I hope all of you will treasure this once in a lifetime opportunity and make the best out of it.
Work as a team, experience the processes, treasure the time spent together and I'm sure all of you will develop great friendships during the forum.
A word of advice, manage your time well and enjoy the journey.
Do stay positive with an open mind!