参加者の声
Annisa

[56期生(2016年秋)]

[インドネシア]
56期生(2016年秋)インドネシアに参加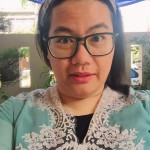 参加前のコメント
Salam
Greetings from Indonesia!

My name is Annisa. It is an honor to be selected as one of the participants in the 56th IATSS Forum. I am working for the Ministry of Trade Republic of Indonesia. Working for the government and the people of Indonesia, I have a strategic role and opportunity to create public policies to support the implementation of good governance and help prosper the nation and the people. In order to achieve those goals, I need to learn and grow. The forum will be a perfect place for me to help achieve the goals through its comprehensive programs.

Towards the implementation of ASEAN Economic Community, it is important to build a good network, bridge the differences and share a common goal with people from ASEAN countries. The forum offers the chance to meet young leaders from ASEAN member states and Japan.

By joining the forum, I want to improve my leadership skill, expand my knowledge, work together in a group of people with different backgrounds, and maximize my potential. This forum will challenge me not only to step out of my comfort zone, but also to grow and deal with difficult circumstances. I am looking forward to learning from people with various expertise backgrounds and get valuable insights during the training.

Thank you for the committee of IATSS Forum in Japan that continuously supports the development of nations in Southeast Asia by providing a place for a young leader like me to learn and to grow.

Cheers!
参加後のコメント
Halo!
It's Annisa, the 56th IATSS Forum participant from Indonesia.

It's been more than 100 days since I left Japan, but a little part of my heart will forever stay there. The post-IATSS Forum syndrome (or should I say shock?) was surely difficult to overcome, but I realize that I have 'graduated' from the training to finally go out to the real world and contribute -however small, to the community now.

The biggest change I feel after returning from Japan is my own way of thinking; of how I value my life and other people's life. I started to realize how important it is to live a healthier life, both mentally and physically, in order to do bigger things in life.

I met amazing friends, staffs, mentors, volunteers and people during my training in Japan and they have touched my life in their own ways. They are my new family because family is not always about blood; it is about people who accept me for who I am and share the same vision of how we want to change the world and leave it better for the next generation. This treasure of social capital is something that I will never get from somewhere else and because of that I just want to pay forward whatever I get from the training to the next people.

On the 25th of November 2016, I helped IIFA (Indonesia IATSS Forum Alumni) conducted a public lecture about Community Resilience on Disaster Management in Bandung, West Java. This program received a full support from the IATSS Forum Japan and the Magister of Social Science of Parahyangan University. We were delighted to have Professor Tsutomu Mizota of Nagasaki University and Mr. Siswanto B Prasodjo of the National Board of for Disaster Management shared their knowledge and experience about the discussed theme.

Last December 2016, I also had a chance to join the first cross-country learning and leadership development in Thailand. This program was initiated by the TIFA (Thailand IATSS Forum Alumni) with the support of IATSS Forum Japan. During the program, I had a chance to see how the communities in Thailand implement sustainable community designs. I also met more amazing and inspiring alumni of IATSS Forum from ASEAN countries who continuously work hard to contribute in their own fields long after they have completed the training in Japan.

To the future participants of IATSS Forum, welcome to the family!

We are lucky to be among the selected few of people who get a chance to join the training. This will be a challenging yet rewarding experience in your life, so make the best of it.

• Be careful of getting too attached to the amazing, kawaii and lovable IATSS Forum staffs
• Just skip some breakfasts at the boring-yet-excellent all-you-can-eat buffet at Sora Tabeyo Restaurant when you cannot wake up early because you sleep late trying to finish a report. Maybe by doing so, you will not miss having breakfast at that restaurant when you finally return to your own country.
• Do not fall in love with the people, the culture, the custom, the city, the language or the amazing country! It will be difficult to move on. Trust me, I am still struggling to move on.
• Be ready to get shocked once you return home because you will have a love-hate relationship with your 'oh-so-organized' life in Japan and all the busy day-to-day routine (I love the 2-week schedule!)

On a serious note,
• What you read and heard about the Japanese being really strict about time is true. So don't be late and respect the time.
• Be honest and be patient with the learning process.
• Be part of the group and be open-minded with all the differences.
• Be active and be committed to create a safe, meaningful and happy learning environment for yourself and fellow participants.
• It's okay to have a different opinion, you don't have to always agreed.
• Invest your time to get to know people better.
• Find a personal time to do a self-reflection.


Consider yourself warned!
Enjoy Japan…