参加者の声
Anj

[56期生(2016年秋)]

[フィリピン]
56期生(2016年秋)フィリピンに参加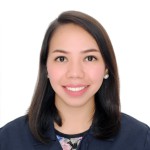 参加前のコメント
M-A-B-U-H-A-Y!
Greetings to my fellow participants and to the IATSS staff!

As I write this, it still hasn't occurred to me that the program is about to start in one month's time. I reckon that we are all busy putting our work into place before we go for that two-month training.

Nevertheless, I am elated by the thought that come Sept, I will be spending 57 days of my year, THINKING AND LEARNING TOGETHER with JASEAN's best minds... Not to mention, ooozzziingg personalities..

It is a given that the program and its activities will give us the platform to introduce our culture and the peculiarities of our own countries while learning other's in exchange. I hope we go beyond learning, we end up appreciating.

Secondly, I look forward to understanding the principles of risk management, urban planning, and sustainable development - concepts which are most relevant in the developing ASEAN region. Japan serves as the best model and case study in the application of these principles and we are lucky to get a firsthand look on this through the program.

Thirdly, I expect that our association with each other will blossom into wonderful friendship.

On the very top of the list, I pray that become better versions of ourselves as we complete the program. To be amongst the chosen few is indeed a privilege but we bear the responsibility of giving back to our society, to our work, or to wherever sphere of influence we have, the learning, the experience, and the network which we will gain from the program.


The excitement is building up so see you all very soon!
参加後のコメント
"It's all connected… Your gifts, your circumstance, your purpose, your imperfections; your journey, your destiny. It's molding you, embrace it."
Having said this, you can be sure that your season in IATSS Forum will be something perfectly matched for you. Trust that it will all be connected. The people you will work and interact with during the forum, their skillset and professional backgrounds; their culture and personal experience will combine with yours to create a better version of each one of you after the program.
Needless to say, there will be many things that you will learn from the program itself too. These will heighten your consciousness on the problems confronting societies and organizations today, and will even compel you to move and act.
Whatever your take-out from the forum will be, just remember that it will take commitment and dedication on your part to make the most out of IATSS Forum.
Think of IATSS Forum as a rich planting field. It has all the nutrients (diverse background of participants, seminars, expert lecturers, field studies, practical experiences) necessary to grow your crops (technical knowledge, personal growth, professional advancement, etc). The benefit you will gain is in direct proportion to the effort you will put forth on your toil, so commit yourself fully to the program.
This means that you will have to interact with your co-participants, the staff, and the volunteers; learn from your seminars and field activities; engage in extra-curricular work; savour your meals, homestay, and every taste of every cultural experience; and get physically active too. These sounds a lot, but honestly, your schedule will be jam packed with these TO DO things, so I might just add: BE WELL PREPARED, MENTALLY, PHYSICALLY, EMOTIONALLY, AND SPIRITUALLY. Always go the extra mile and leave your thoughts of home in your countries for the meantime to be able to savour the IATSS Forum moment.
Further, don't forget to get silly and enjoy the program. Go out of your comfort zones and strip off your titles and achievements. All the hard work and hectic schedule will be lightened up because you have a bunch of excellent people to share, think, learn, and play with together.
Finally, cliché as it may sound, trust that your IATSS experience will be a strong foothold to the person you will become in the future. IATSS is your destiny, it'll be molding you, so embrace the process.
To this, I say, Gambatte!!!