参加者の声
Chareya

[57期生(2017年春)]

[カンボジア]
57期生(2017年春)カンボジアに参加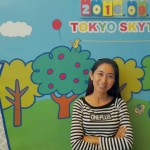 参加前のコメント
Hello Everyone!
My name is Chareya, participant from Cambodia. I was so excited to attend the 57th IATSS forum in Suzuka, Japan. I think it is a unique forum which creates the international learning environment and allows participants to learn from ASEAN community.
By participating in the program, I am looking forward to learn new things such as team building, 5S and Kaizen and leadership management. I am also curios to learn from other participants' experience, culture, leadership style and working environment.
Being away from home several weeks, I expect to build self improvement, develop capacity building and networking. I am really excited to get new friends and wish we could keep in touch to work together to build our sustainable community. I believe by learning and thinking together, we could produce a better result for our ASEAN community and next generation.
I am looking forward to seeing you soon.
参加後のコメント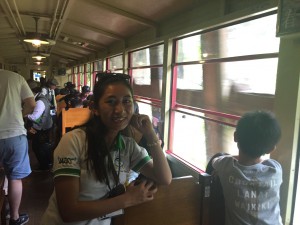 Choum Reap Sour!
Time flies, now I am back in Cambodia and I really miss my time learning and enjoying with other participants from ASEAN countries and Japan. After returning home and doing reflection to my personal growth, I realized that the IATSS forum has shaped me a lot in term of my personal development and academic growth. The theme study is really helpful for me to pay attention on how to mobilize resources for the sustainable community design.
During the 55days in Japan, I faced a lot of challenges regarding various social and professional backgrounds and how I could overcome myself. The forum equipped me with many soft skills and academic studies that help me to discover myself and get self-reflection on my daily operation as well as with my family and people around me. I gained more confident and improvement of my behavior and communication. I learnt how to think precisely and made plan for the success of our objectives. I learnt key points for the sustainable business such as using Plan, Do, Check and Action (PDCA), and bottom up approach. I strongly recommend for other participants to apply for this forum since it is really unique and the staff do care of every participant's growth.
Last, I would like to express my sincerely appreciation for the Honda Foundation, IATSS forum, Steering committee, Staff and all stakeholders who gave valuable chance for us to learn and gain more understanding how to design sustainable community. I wish you all have excellent health and continue success.
Love and Miss You all!