参加者の声
Katty

[57期生(2017年春)]

[ラオス]
57期生(2017年春)ラオスに参加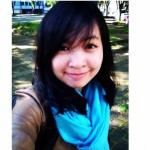 参加前のコメント
Sabaidee
Greeting from Laos

I am Maliya Phommasone, or just call me 'Katty'. I am so glad to be selected to join the 57th IATSS Forum Program. IATSS for me is a very interesting program as it focuses on individual development, leadership and group working skill following the motto 'Thinking and Learning Together'. This program will allow us to explore new knowledge and exchange our experience with other participants from different professions. In this globalization era, it is important for young leaders like us to sharpen our communication skills and learn to how to deal with current complex issues.

Through this program, I believe that I will get to know more about different culture and various perspectives from ASEAN countries and Japan. As Laos is among developing counties and currently we are in ASEAN Economic Community, it is essential to keep ourselves updated with current information, learning from others and utilize skills learnt from IATSS activities (seminar, workshop, lecture, etc.) to develop our organization as well as our country. I hope that this program will be a platform to expand our networking, increasing the understanding among nations and enhancing our cooperation in the future.

Last but not least, I would like to express my gratitude to all IATSS organizers, committees and staffs for creating this program. I am really looking forward to see you all in May.
参加後のコメント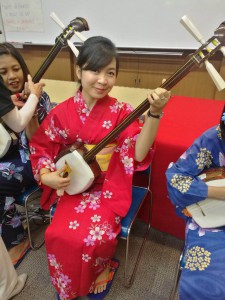 Sabaidee

Time flies so fast. It has been more than three weeks already after we left Japan and IATSS forum. Even the program is ended but our memory will stay with us forever. I still can remember the feeling of the last day in the forum, it was really unbelievable how far we have grown and learnt together. since the first day that I arrived in Japan, I was very impressed with the Japanese organizations and how they managed this forum. Everything was very well-organized and detailed. They emphasized the value of time and resources; and how to use them very efficiently.

I have learnt a lot also about a word 'Leadership' and team working. In the past, I thought that to be a leader is just to be able to lead others, but actually it is more than that. The good leaders must be able to develop themselves while understanding and encouraging other to develop too, as the IATSS Forum's motto 'Thinking and Learning Together'. And everyone can be a leader in their own style.

This forum has taught me to be open-minded and thinking of others as well as understanding the differences. I have not only gained knowledge and develop myself but I have also got new friends, brothers and sisters who have shaped me throughout 57 days.

Thanks again to the IATSS committees and staffs and especially HONDA to give the opportunity to me being a part of this forum. I have realized the importance of a dream and how to pursue our goals and passions to make change in our community and our nation. TOGETHER.