参加者の声
Lydia

[57期生(2017年春)]

[マレーシア]
57期生(2017年春)マレーシアに参加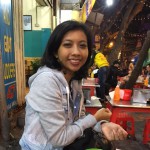 参加前のコメント
Hello everyone, finally after a long wait, I am now extremely thrilled to attend IATSS which is just around the corner! While busy preparing for the trip and handingover our day jobs, my heart is really looking forward to meet everyone from the whole ASEAN region and Japan. This is my first ever international program that I will be participating and to be given the chance to connect with all of you is truly amazing!
When I applied for this program, I was very drawn to the contents and how they define "leadership", it is not something to be learned in theory, but something to be experienced, felt and appreciated. Having to attend a 55-days program to experience this is just out of this world. I still sometimes can't believe that I am chosen so I have to pinch myself :)
Apart from eagerly wanting to try lots of Japanese food, which is my favorite, I am also really keen to learn from Japan on what sustainable development means and how important it is for us in this world of modernization and rapid change. I have a huge passion for the environment and animal conservation, and would like to educate the society on how to conserve Mother Nature. I can't wait to meet all IATSS committee, participants and explore Japan! See you guys.
参加後のコメント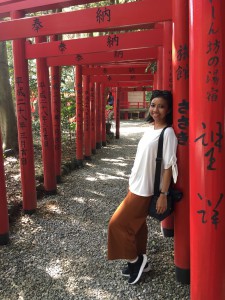 Konnichiwa! It's been a month after we came back from Japan, it is still a surreal feeling that I was given the opportunity to learn from Japan and most of all, creating such unforgettable memories with my fellow friends from ASEAN. A lot of efforts and thoughts have been put into building this program to be one of a kind and definitely it's not a typical leadership program. This forum gives you a platform to discover your leadership styles and improving it with real life situations. I believe we all have the leader in ourselves, but how do bring out those leadership qualities and how do we become an inspirational, transcendent, exceptional leader? As the IATSS Forum slogan goes, by thinking and learning TOGETHER, we can somehow build and instill those qualities in us and further work on it when we come back to our home countries.
The lessons learned from this forum are plentiful. Apart from collaborating with fellow friends from diversified backgrounds, we also have a clearer about what sustainability is all about and now the question is how do we socialize this concept to our society back home. Living in Japan is like living in Utopia where everything works perfectly fine. But in developed countries like ours, there will be a lot of challenges. My words of advice for the next batch, go with an open mind, blank sheet, be respectful, be aware, absorb all the excellent practices from the Japanese, learn from your fellow ASEAN friends, and then figure out what we can do for our society when we come back. For those who are keen to apply for this program, for surely, no regrets and you will have an experience of a lifetime! I still miss Japan, all amazing IATSS Forum staff and our remarkable 57th batch! Arigatou gozaimashita & mata aimashou!