参加者の声
Ric

[57期生(2017年春)]

[フィリピン]
57期生(2017年春)フィリピンに参加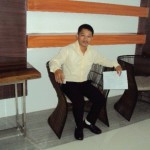 参加前のコメント
The responsibility of being one of the opportune delegates to this prestigious training is enormous. I believe that this event will mould me to become a promising good leader. Being a young member of the academic community I am mandated not only to teach but to develop and educate the young people of Ifugao, especially the indigenous group which are sometime marginalized due to poverty. I honestly believe that after finishing this leadership training program I will return and be part of young professional that can impart development not only in term of teaching. I always admire young professionals because they motivate young people to work towards progressive societies. They are movers of change; this change can transform other people to do their share in development.
I am excited learning and thinking with my fellow participant from ASEAN country, this collaborated training could lead to future friendship that will enable each of participant to solve problem and address present issues. There is tremendous experience and knowledge that could earned on this leadership training. Learning in the developed country such as Japan will give benefit to third world country which my home country belong. The good example of Japan development is the sustainable growth and international cooperation among country and between diverse people.
参加後のコメント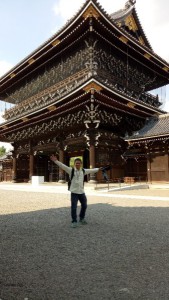 I am very grateful to International Association of Traffic and Safety Sciences (IATSS) Forum for the opportunity given to me in participating the International Leadership Training. In this venue I learned to worked with other nationalities in ASEAN countries, although very diverse in many aspect such as cultural background, language and belief there are a lot of similarities in term of aspirations and dream, their profession, devotion and goal made me realize the beauty of diversity. Japan is very developed country that worth emulating, the people are so humble and hardworking. The elegant building and houses, their resiliency to natural calamities and camaraderie during and after tremendous tragedy is so inspiring.
Their love to their country and to humanity, although have a militaristic, cruel past and devastated by war, they managed to come over it and developed to become one of the prosperous country in the world.
My plan is to organize a student organization in the university where I worked, this organization will cater for the promotion of the spirit of environmentalism and including the conservation of every resources like what I learned in the Mottainai of Japan. This also will have a banner of project titled "Pamenhod hi Acha" or loving the education which aim to go far flung areas in Ifugao to conduct interactive learning to promote and instill to the young elementary pupils to finished their education and be successful in the future.