参加者の声
Mave

[57期生(2017年春)]

[フィリピン]
57期生(2017年春)フィリピンに参加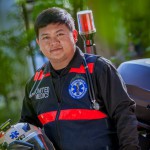 参加前のコメント
Greetings from the disaster-resilient City of Tacloban, Philippines!

I am Emmanuel Antonio A. Lim and my nickname is "Mave". I am an Emergency Medical Technician, a Registered Nurse and a Disaster Risk Reduction and Management (DRRM) advocate. I work in the Commission on Higher Education (CHED) as Education Supervisor II.

I thank the LORD and the IATSS staff for giving me this opportunity to participate in the 57th Batch IATSS Forum in Suzuka, Japan. I also thank CHED for the support and for providing me with relevant documents needed for the scholarship program. At this juncture, I feel honored and blessed to be sent to represent my Country in this prestigious international undertaking.

I come from a place which was heavily devastated by the "World's Strongest Typhoon" Haiyan (Yoloanda). I have experienced the suffering and hardship during the aftermath of the storm. But, I bear witness on how Taclobanons (citizens of Tacloban), governments and humanitarian organizations come together to rebuild our City and make it better. I too am thankful for the generosity of countries that helped us stand on our feet again, most especially Japan.

After the Haiyan experience, my desire to help contribute to the DRRM capacity of my City grew even stronger. Hence in 2015, I organized the United Medics Emergency ResponseTeam (UMERT), a team of committed volunteers who responded to the call to "help people, save lives and serve humanity" and advocates safety and DRRM in Tacloban.

I understand that things always happen for a reason and my participation to the said forum is very timely. The mere thought of staying in the country where the Hyogo Framework for Action (HFA) originated excites me. Also, the IATSS forum will give me an opportunity to experience Japan's culture, heritage, norms, discipline and practices, among others. Guided by the motto: "Thinking and Learning Together", I too can learn a lot from interactions with fellow-participants from ASEAN countries and do my share as well during day-to-day activities. I will take this occasion to expand my social network by making new friends, and hopefully, establish new connections with people and organizations for partnerships in the future.

I am positive that I will be able to apply the experiences I will gain in Japan on enhancing my capacity and capability in DRRM and resilience. Moreover, I believe that the IATSS Forum will contribute much to my growth holistically that will make me stand-out and serve better my family, profession, office, UMERT, the IATSS Forum Philippine Alumni, and the community in general, when I return to my Country.

To God be the glory!
参加後のコメント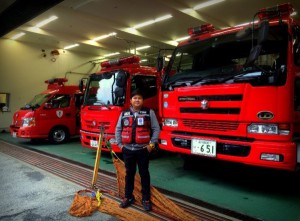 "私がこれまでくじけずにやってこれたのは、ただひとつ。自分がやっている仕事が好きだという、ただそれだけなのです. Watashi ga kore made kujikezu ni yatte koreta no wa, tada hitotsu. Jibun ga yatteiru shigoto ga suki da to iu, tada sore dake nano desu. I am convinced that the thing that kept me going was I love what I did" – Steve Jobs.

Thank you IATSS Forum for the opportunity given to me to represent my country, the Republic of the Philippines, during the 57th Batch IATSS Forum from May to July 2017. Everything is what I love about the forum, and truly, it was more than what I expected.

I had a great time in Japan and enjoyed "Thinking and Learning Together" with the IATSS Forum Staff, IATSS Forum volunteers, IATSS Forum Alumni, Lecturers, and co-participants coming from nine (9) ASEAN Countries and Japan.

The experiences I had during the seminars, field studies, theme studies, group studies, cultural exchange days and self-development days were very enriching and empowering. I also value the way Japanese people preserve their culture, keep a peaceful and safe milieu, and protect the natural environment throughout the country.

After the IATSS Forum and having embraced the Dream, See, Think – Plan, Do, Check and Act (DST-PDCA) Cycle, it's time to put all the learnings into action in my office, the Commission on Higher Education; the Nursing profession; the Emergency Medical Services (EMS); the IATSS Forum Philippine Alumni; my family; and, my volunteer work; in order to achieve a sustainable community and contribute to national development.

As far as my organization, the United Medics Emergency Response Team (UMERT), is concerned, we will ensure that the salient IATSS Forum experiences are integrated to our UMERT Culture as well as to the safety and disaster risk reduction and management (DRRM) efforts of our team here in Tacloban City and beyond as we continue to fulfill our call to help people, save lives and serve humanity.

I know that the way toward achieving 120% (goal/dream/success) in the DST-PDCA Cycle is quite challenging; however, these quotes of Napoleon Hill and David Frost say: "人の心が思い描き信じられる事は、すべて実現可能である。Hito no kokoro ga omoiegaki shinjirareru koto wa, subete jitsugen kanō de aru. Whatever the mind of man can conceive and believe, it can achieve"; and, "成功を収めたいと思うなら、成功しようとしないこと。ただ自分の好きなことや信じることをしていれば、自然と成功に導いてくれます。Seikō o osametai to omou nara, seikō shiyō to shinai koto. Tada jibun no suki na koto ya shinjiru koto o shite ireba, shizen to seikō ni michibiite kuremasu. Do not aim for success if you want to hit it; just do what you love and believe in, and it will come naturally".

Lastly, I pray that IATSS Forum will remain steadfast as it continues to train and mold the future leaders of the ASEAN region. I would like to extend my sincerest appreciation and gratitude to everyone who became part of and contributed to the success of the 57th Batch IATSS Forum. ぜひ いつか また あなた と お あ したいです Zehi itsuka mata anata to o ashitai desu. き を つけて ください Ki wo tsukete kudasai. From the bottom of my heart, ども ありがとう ございました domo arigatou gozaimashita. To God be the glory!