参加者の声
Tien

[57期生(2017年春)]

[ベトナム]
57期生(2017年春)ベトナムに参加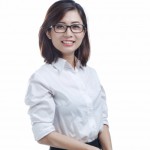 参加前のコメント
Xin chào from Vietnam! This is TIEN. It is such a pleasure to join a circle of young passionate and outstanding individuals from Japan and ASEAN countries!
Since I was a student, I partook in various voluntary activities and international exchange programs which later inspired me to discover the world. I have traveled to around thirty countries for academic, community and personal purposes. These trips created who I am today, shaped my mind and thoughts, as well as helped me understand the importance of international exposure in youth development.
My interest has grown stronger in this area, which urged me to work with youth and inspire them to step out of their comfort zones to explore the world. I also believe in power of education and capability of each individual in building a strong society. As such, I am pursuing a career path of becoming an influential social worker and educator contributing to youth development in Vietnam. Particularly, I am interested in empowering a young generation of leaders who are well educated, innovative and able to contribute to the community's growth.
I trust that the 2-month study in Japan will fulfill me with more eye-opening experience, novel knowledge and innovative approaches in leadership skills, training - education and personal improvement aiming to sustainable development, from both Japanese experts and ASEAN fellows. This is also an opportunity to exchange culture and understandings, for mutual respect and a stronger relationship between JASEAN countries. It is always fabulous for THINKING AND LEARNING TOGETHER!