参加者の声
Charlle

[61期生(2019年春)]

[フィリピン]
61期生(2019年春)フィリピンに参加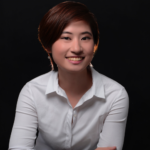 参加前のコメント
Hello Everyone! I am Charlle Sy from the Philippines.

I am grateful to have been selected as one of the delegates of the 61st IATSS Forum. Reading through the program and seeing the roster of the rest of the delegates have indeed gotten me excited about what this new experience would offer. The IATSS forum will bring together different members of society from both public and private institutions. Moreover, it will involve individuals coming from different cultural backgrounds. It is in this diversity that everyone would be able to gain a broader perspective on what challenges different nations are currently experiencing. The forum will address what changes the participants feel, how they view these changes, and more importantly, how they deal with these changes. I am certain that I will learn a great deal about each of the themed seminars and about the cultures of other ASEAN nations.

I believe that all organizations experience similar challenges in their day to day operations. But it is in the way they manage these challenges that will dictate whether one would succeed or fail. I have realized from past experiences that a lot could be gained through the exchange of ideas. I was able to change how I perceive things by observing and listening to what other people had to say. The IATSS forum is the perfect venue to understand and learn from one another. On a personal note, some of the participants might also share the same goals and aspirations that I have. They could be going through the same challenges or might have already overcome the same set of challenges. In this light, the forum will cater to an open environment where ideas are welcomed, and opinions are encouraged. May cannot come sooner enough!