参加者の声
KoMinn

[61期生(2019年春)]

[ミャンマー]
61期生(2019年春)ミャンマーに参加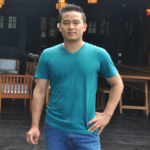 参加前のコメント
Mingalarbar from Yangon!

This is Htoon Minn Than from Myanmar. I was very excited when my name was announced finally and I've got this golden opportunity, being a part of the leadership program together with the other brilliant participants from ASEAN countries in Japan.

I've studied some Japanese over a decade ago and ever since then, I've been captivated with the beautiful Japanese culture and its Samurai spirit, Bushido. Now, I'm going to witness these awesome culture and spirit of mind myself soon. I'm very grateful to the country representative for giving me this wonderful opportunity.

After receiving the study packages from the Forum, can't help appreciating the thought that this forum can be a life-time opportunity. I'm thrilled to be a part of the program, contributing my knowledge while learning from the other participants. I do believe that this IATSS forum will not just enhance my existing leadership skills but prepare instead love the diversity and reach a common goal as the motto goes "Thinking and Learning together".

I'm quite excited about the 55 days adventure and can't wait to see you all in 61st batch.

See you all in Suzuka soon.