参加者の声
KoMinn

[61期生(2019年春)]

[ミャンマー]
61期生(2019年春)ミャンマーに参加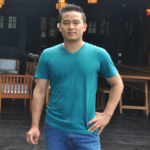 参加前のコメント
Mingalarbar from Yangon!

This is Htoon Minn Than from Myanmar. I was very excited when my name was announced finally and I've got this golden opportunity, being a part of the leadership program together with the other brilliant participants from ASEAN countries in Japan.

I've studied some Japanese over a decade ago and ever since then, I've been captivated with the beautiful Japanese culture and its Samurai spirit, Bushido. Now, I'm going to witness these awesome culture and spirit of mind myself soon. I'm very grateful to the country representative for giving me this wonderful opportunity.

After receiving the study packages from the Forum, can't help appreciating the thought that this forum can be a life-time opportunity. I'm thrilled to be a part of the program, contributing my knowledge while learning from the other participants. I do believe that this IATSS forum will not just enhance my existing leadership skills but prepare instead love the diversity and reach a common goal as the motto goes "Thinking and Learning together".

I'm quite excited about the 55 days adventure and can't wait to see you all in 61st batch.

See you all in Suzuka soon.
参加後のコメント
It's been almost two months now since I've left the Suzuka city but it still made me feel like I'm still there now. Looking back to our 61st days at IATSS Forum, there were seminars, study trips attached with assignments under tight schedules but we somehow managed to have fun and share love among us. I'm truly honored to be chosen and be a part of the team. The 55 days of learning and thinking together did not just prepared me with know-how and tools but this gave me the opportunity to realize the essential things in a typical leader.

" Thinking and Learning Together " with diverse intellectuals from Asean countries did had some profound effect on my understanding and perspectives on leadership. At IATSS Forum, I particularly appreciate the synergy created among the group members that led us to accomplish our key objectives of the whole programme – for which we vow to communicate openly, encourage and support to one another while making a room for everyone so that no one will be left behind at all time.

As part of the programme, there are many organizations and typical places that we had to visit and there, indeed, we could explore in details about the passions, lesson-learns, creativity, strong-commitment, legacy, cultural values, diversity etc of different organizations and individuals. For instance, the inspiration gained through Moku Moku-style farming has now prompted me in assisting one of local integrated-farming to have a unique product and create the compound more guest-friendly area. The experience and knowledge acquired at IATSS programme are not just helpful to the individual improvement but, I believe, can become an essential gear in the development of any given organizations. I must again say that the time I have spent at IATSS Forum has been the most memorable and life-changing moments of my entire lifetime.