参加者の声
Cheata

[61期生(2019年春)]

[カンボジア]
61期生(2019年春)カンボジアに参加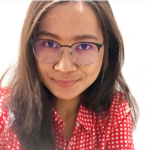 参加前のコメント
"Chomreap Sou" from CAMBODIA!

My name is Socheata TAO, you can call me Cheata. I was so excited to receive the news that I had been selected as a participant to ITASS 2019. I believe that the program truly lives up to its motto of "Thinking and Learning Together' by adapting not only a classroom-based approach but also providing participants the opportunity to do field trips. Through visits to Moku Moku farm, Yokkaichi, and Kobe, I hope to discover and understand how Japan was able to successfully revitalize these areas after decline in the local industries and even natural disasters.

What interests me the most is how the program is designed to help participants visualize how sustainable community design and development work in the real world. I am enthusiastic to see, think about, and reflect on what can be done in our respective countries to enhance sustainability. Apart from this, I also feel enlivened by the prospect of experiencing diverse

After participating in this program, I hope to return to my home country equipped with knowledge, experience, and strong linkages with my co-participants which will allow me to contribute to Cambodia's development.

I look forward to meeting you all in Japan!
参加後のコメント
For life, you just need to take the ride, look at the view, think about what's the learning about that journey, and how it could help you with the next one. I could not ignore that fact that life and self-reflection get along with each other very well. This piece of writing aims to pass further my story with IATSS for 55 days that came to an end already, but it is just a beginning of the journey with IATSS family. Early before I joined IATSS, I had so many doubts how 55 days can create a meaningful life changing experience to each individual's work and learning as a team.

It's not the matter of duration of the program, what really brought change to me is the practicality and complex of team work. "Leadership Training Program" under the motto of "Thinking and Learning Together" gave me an impression that there must be at least a lesson about leadership. But, NO. Why? I feel that this program was designed in such a way the participants were thrown into the field and learn from the actual experience of other leaders, while team working environment was designed to reach the pressure in order to stretch and push the participants and prepare them for another level.

For all friends in 61st batch, we all started as a stranger, bit by bit, we've become a team where the everyone is there to really listen without judgements and work together very well regardless of nationalities. From people who I only said "Hi, my name is blah blah" to someone who was worth crying for when I said goodbye to them at the airport. This text is not enough for me to explain how strong our bond is.

Additionally, this program allowed me to change my perspective on the sustainability, from a subject, which is hard to put into word and achieve, into something that is achievable. For instance, sustainability, so to speak, appeared to be more practical when it came to learning it and discovering solutions as a team. The issues have started to become clearer and clearer with the power of team work. IATSS allows me to witness the important issues and precisely learn how important leaders played their roles in solving those problems.

I hope all this good work will still continue to help nations around ASEAN, India and Japan to bring the best out of them. Allow me to end this with so many thanks and love to IATSS staff who made Japan feel like home for me.