参加者の声
Cheata

[61期生(2019年春)]

[カンボジア]
61期生(2019年春)カンボジアに参加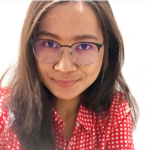 参加前のコメント
"Chomreap Sou" from CAMBODIA!

My name is Socheata TAO, you can call me Cheata. I was so excited to receive the news that I had been selected as a participant to ITASS 2019. I believe that the program truly lives up to its motto of "Thinking and Learning Together' by adapting not only a classroom-based approach but also providing participants the opportunity to do field trips. Through visits to Moku Moku farm, Yokkaichi, and Kobe, I hope to discover and understand how Japan was able to successfully revitalize these areas after decline in the local industries and even natural disasters.

What interests me the most is how the program is designed to help participants visualize how sustainable community design and development work in the real world. I am enthusiastic to see, think about, and reflect on what can be done in our respective countries to enhance sustainability. Apart from this, I also feel enlivened by the prospect of experiencing diverse

After participating in this program, I hope to return to my home country equipped with knowledge, experience, and strong linkages with my co-participants which will allow me to contribute to Cambodia's development.

I look forward to meeting you all in Japan!