参加者の声
Lasta

[61期生(2019年春)]

[インドネシア]
61期生(2019年春)インドネシアに参加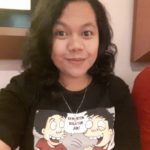 参加前のコメント
Hello from Indonesia !!
I am Lasta Dewi. I am very honored and felt lucky when I heard that I selected one from Indonesia. I believe that leader skill is shaped and trained. IATSS Forum is a good forum to train and to facilitate me How to learn from the expert about the development of our skill. I really excited to join with the other professional young worker from Japan, India and also ASEAN. I hope that we can discuss, share and learn from another point of view.
When I accepted 2nd travel kit and read about the syllabus, I can imagine what we will learn about and I more excited to go. I can`t deny, Japan is one of my list countries to go, with a wonderful environment and great person, I will enjoy every schedule.
I hope 57 days will be a great experience and a valuable chance of my lifetime. I look forward to meeting all the IATSS Forum Staf and you guys. See you !!!