参加者の声
AyePhyo

[62期生(2019年秋)]

[ミャンマー]
62期生(2019年秋)ミャンマーに参加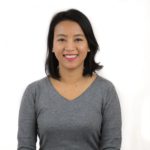 参加前のコメント
Hello everyone,
Greetings from Myanmar!
I am Aye Phyo. Since just one month ahead, I have been busy with our pre-travel preparations like other participants. On the other hand, I am absolutely excited for my 55days in Japan as a participant of 62nd Batch.
First of all, I am very appreciated to IATSS Forum Program Committee for giving me this treasured opportunity. This is my very first experience to attend leadership program across the participants from ASEAN countries. After reading the program booklet, I was extremely impressed by this program contents which are designed under the motto "Thinking and Learning together". There will be variety learning chances through the lectures, general seminars, field studies, group studies and even culture exchanges. We could build-up friendship, network, mutual understanding, collaboration through the young professionals from ASEAN countries as well.
I have always wished to be a helping hand in our community. So I did many voluntary works to promote my community on my own ways. I do believe that I could be able to contribute more with constructive knowledge benefited from this fruitful program after my 55 learning days.
I can't wait to explore a new world with all of you.
参加後のコメント
This program let me see the broaden view of the world and changed my mind! Everything I learnt during 55 days in IATSS forum were new to me and more than I expected. What I was thinking all the time during the program was "I was so blessed to be selected in this program".

Through the seminars, lectures and country presentations, I gain many professional knowledge and learnt many aspects and perspective from Japan and ASEAN countries. It was quite interesting to me. And I got chances to meet many people who are doing inspirational work for their community. Hearing what they did and how they tried hard to achieve their goals were gave me goosebumps and motivated to me. But I am not going to tell who are they and what are they doing. You should go and experience by yourself! :D

Across the program, you will get hands-on learning experience to enhance your leadership skills. From workshops and group studies, you will see how much smart your batchmates are and you also have to contribute your skills and strengths to achieve your common goals. You can also learn how to respect diversities and create productivity among them.

Besides learning, the best opportunity you will get in this program is meeting with smartest, outstanding and craziest friends from ASEAN. Ha Ha It is true! Because you will see they are smart, passionate and outstanding while they are learning and doing group studies. But at the same time they are kind, fun, helpful and crazy too. I was fortunate to meet them in my life. My memories about them are still fresh and will remain forever.

One more appreciated thing about IATSS forum is the staffs from IATSS. They are very hard working and supportive to smooth your learning journey in Japan. And they will make Suzuka to be your second home.

Overall, as I mentioned first this IATSS forum changed me and my personality, broaden my mind. It was really "ichigo ichie – once in life time" experience. I highly recommend you to apply this program and sharpen your leadership skills in this wonderful program.


Phyo
62nd Batch (Myanmar)