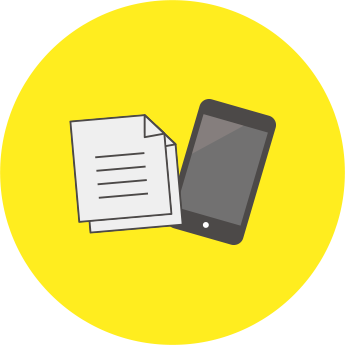 APPLICATION GUIDELINE
Application for the 2024 IATSS Forum has been closed.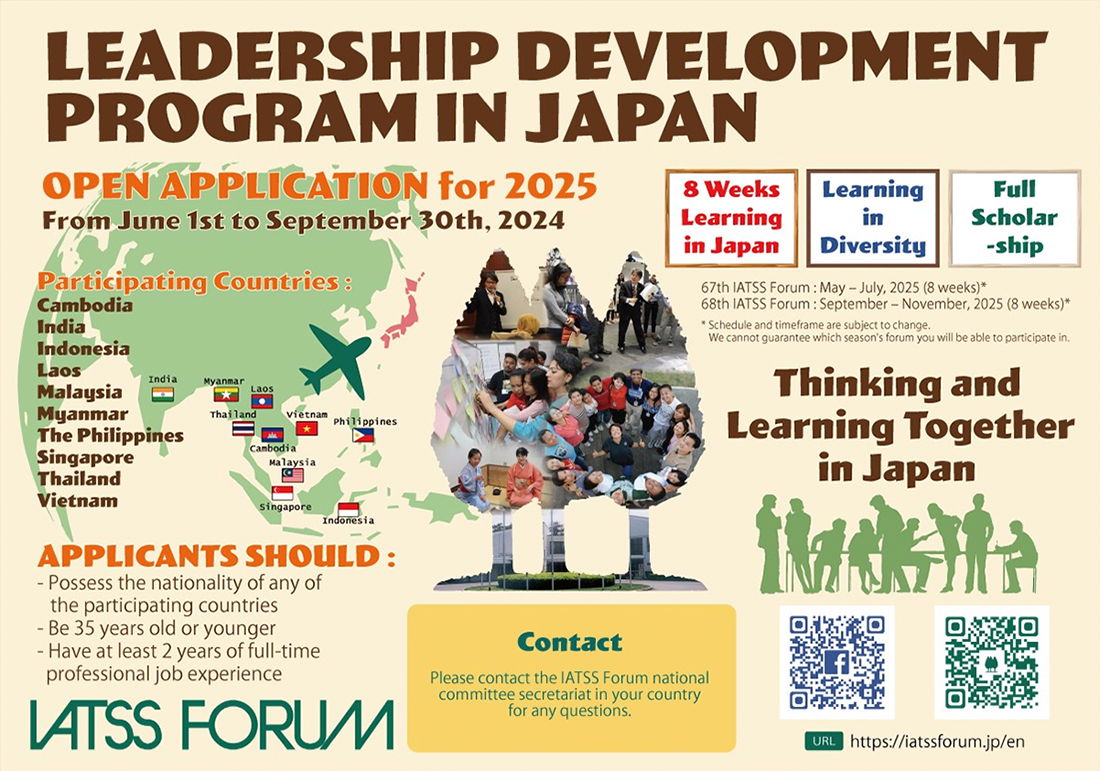 Eligibility
Applicants must be a citizen of one of the following countries:

Cambodia, India, Indonesia, Laos, Malaysia, Myanmar, Philippines, Singapore, Thailand, Vietnam

Basically, applicants should be 35 years old or younger.
However, only to those who wish to participate in the 2024 IATSS Forum, anyone who is 38 years old or younger can apply for the program.

Applicants should have at least 2 years of full-time professional job experience
To apply to the IATSS Forum program, please read following instruction, download application booklet and form and submit application form to each country's secretariat.
Target Candidates
We are looking for candidates who display the following characteristics.
Leadership
Candidates who have experience leading a team within an organization and a recognition of their own areas of improvement in their own leadership
Candidates who understand the values of "co-creative/collaborative leadership" which maximizes the diversity of team members towards a common goal working with members from different cultural and professional backgrounds.
Awareness of the Issues and Desire to Make Change
Candidates who have awareness of the issues facing their own countries and communities and the motivation to take on a leadership role for the future sustainable development of the region.
Capacity and Potential
Candidates who have broad range of skills, experience and expertise which can be shared and will contribute to the training program.
Candidates who have sufficient level of English to be able to share their knowledge and experiences in lectures, group discussions and meetings.
Candidates who have the potential to gain what they lack by participating in the IATSS Forum, and make use of this potential for their own future and for the good of other people.
Attitude
Candidates who are disciplined and independent in a diversified environment and who have a positive attitude toward learning from and respecting others.
Candidates who have a motivation to develop their own ability proactively in a diversified setting.
Candidates who are clear about what they want to gain from the IATSS Forum and have goals that are in line with the contents of IATSS Forum.
For more info
Annual Schedule

Applications are accepted once a year.
Basic application period: from February 1st, to June 30th
However, only to those who wish to participate in the 2024 IATSS Forum, the application period is from July 1, 2023 to October 31, 2023.
Application documents: All of the following documents are to be sent to the applicant's Country Committee Secretariat.
The number of screening and the timing of final interview vary by country this year. Please contact the IATSS Forum Committee Secretariat in your country.
Detail of Application Documents