Participant's Voices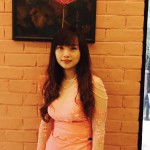 Sandi
Country : Myanmar
Forum : 58th batch (2017 Autumn forum)
Hi Everyone. This is Sandi from Myanmar. My motto is "every person is going through in their every day ups and downs, the good times and bad times. Good times will give me treasures and bad times will make me stronger". Yay! Good times come to me now as I have been selected as one of participants of the IATSS 58th batch. Counting the days and one month left to go for this impressive IATSS forum. I have never been to Japan before and this will be the first time for me to discover what Japan is. I am very glad to meet and make friends with new people from Japan and ASEAN countries. First of all, thanks in advance to all IATSS forum founder, lecturers, coordinators, IF Myanmar secretariat and staff who arrange this Forum to happen and support us throughout the program. The most interesting things in this forum that appealing to me is the networking opportunity with young professionals from different cultures and backgrounds who are working well in their respective field and learning and sharing knowledge and experiences with them together. Other than that, from this forum I am eager to learn new fields for me such as sustainable community design, crisis management, urban planning and waste management practices in Japan and other ASEAN countries which would be very useful tips to apply back in my own country. I hope this forum will uplift us to be good potential leaders, build more self-confidence level and change our mindset to better perspective. I have no doubt that this program will be a good turning point for both my career and personal life. I am going to document every single time and activities during this 55-day program. I am ready to explore this fruitful forum and have fun together with co-participants from other ASEAN countries.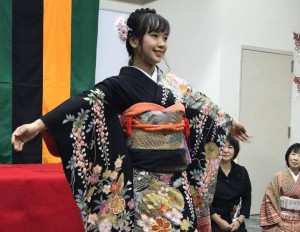 Hello Everyone, Ohayo Gozaimasu! Mingalar Par (Greetings from Myanmar)! This is Sandi from Myanmar. Time files so fast. It has been already 3 months over after returning home from IATSS Program. 
I would like to share some key findings about my experience from 55 Days IATSS Forum Program for the future participants. The IATSS Forum have given us the opportunity to observe and first-hand experience JAPANESE culture and the beautiful spirit of its people and the knowledge and mindset to prepare and overcome natural disaster. The successful development towards sustainable community and local development have also let me a deep impressions on me and I hope to implement those lessons in Myanmar.
At first before the Forum, I felt a bit concerned whether I can be accommodated with people from diverse culture. I believe that you may feel the same. But when you reach there, you will feel like second home meeting with the family members. Through IATSS Forum, I learned a lot from each other's understand the issues faces and experience their culture identities. 
Thanks to my friends from 9 ASEAN Countries, I was able to learn how to look at issues from different perspectives and able to absorb the lessons learned here in JAPAN for more than 100%.The program has shaped me to a lot in terms of personal skill such as public speaking, leadership skill and teamwork spirit. When I think of my days in IATSS Forum, I badly miss all my charming and crazy fellow participants and very helpful and attentive IATSS Staff. 
 My life in IATSS Forum was momentous and these are my favorite quotes learnt through the program for personal drive: • Happiness can lead to careless. • Anger can give energy to drive • Sadness and guilt can improve yourself. • Always put 120% participation for your continuous success I will never forget this golden chance and precious time in IATSS Forum, Japan. 
So don't miss out the one and only chance of studying this unique program both for your future personal and career development.