Participant's Voices
Alaxys

[58th batch (2017 Autumn forum)]

[Singapore]
Participating in 58th batch (2017 Autumn forum)Singapore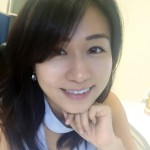 Voice before the participation
A big shout-out from the little red dot called Singapore!

I'm writing this article on 18 August 2017, exactly one month from the official start date of the 58th IATSS Forum and to be honest, no words can describe how excited I am to be part of this amazing journey with 16 other exceptional participants from ASEAN.

ASEAN is not an unfamiliar region to me as my work revolves around helping Singapore companies understand the attractive investment opportunities in the nearby markets. I frequently work with local partners to plan and helm business missions leading a group of Singapore business leaders to visit ASEAN countries. In fact, either through my professional or personal endeavour, I have travelled to 7 incredible ASEAN countries so far. It has definitely been an enjoyable and fruitful experience during my visits, but I have always wanted to stay longer to understand the countries more from the cultural perspective. I cannot wait to learn from other participants on the rich cultures in their countries during this training programme.

Of course, I would also like to be an effective ambassador for Singapore. Growing up in this cosmopolitan city, access to culture can be limited. This will be a treasurable chance for me to reconnect with the intricate and unique culture of Singapore and share it with everyone I meet during the whole duration of the IATSS Forum. I am confident that the leadership skills and culture exposure I will be gaining from the programme will help me become a better person and professional in time to come.

To participants of the 58th IATSS Forum, I hope that we will become a closely-knit group and create many precious memories together.

To IATSS Forum secretariat, I am appreciative of the efforts you have put in to organise this programme. I hope that you will enjoy our presence just like how I am sure that the participants will enjoy the programme you have put together.

Cheers and I can't wait to see everyone in Japan soon 

~ Alaxys @ Singapore
Voice after the participation "Tips for the upcoming participants to maximize the use of time during the"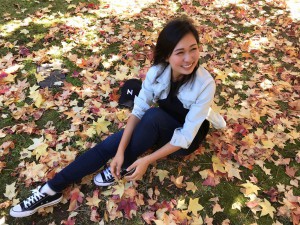 A big congratulation to future participants of the IATSS Forum programme, because you will be experiencing one of the most wonderful two months of your life.

I'm sure all my fellow participants will not find the above statement exaggerated, because going through the IATSS Forum will give you a different perspective in life, both personally and professionally, regardless of the background you are from.

If you think that spending two months in Japan for this programme is long, believe me the time will pass by in a flurry because of the rich programme you will experience during the training. From classroom lessons to outdoor activities, from Suzuka to Kobe/Kyoto/Tokyo/other cities, from staff to lecturers and volunteers, you will gain so many different types of experiences that will have a positive impact in your life in time to come.

To maximise the time during the training, try to appreciate any type of experience you are exposed to. Appreciate the programme that has been carefully curated for you, appreciate the hardworking IATSS Forum staff, appreciate the professors and their rich knowledge, appreciate the volunteers who spends their valuable time to interact with you, appreciate the beauty of Japan and lastly, appreciate the fellow participants of your batch. You will learn the term "ichi-go ichi-e" which means once in a lifetime. Indeed, although you may experience pressure and maybe even tension during the training, remind yourself frequently that this is a once in a lifetime experience and try to make the best of it.

Be happy, be healthy and be positive. All the best!