Participant's Voices
Chi

[58th batch (2017 Autumn forum)]

[Vietnam]
Participating in 58th batch (2017 Autumn forum)Vietnam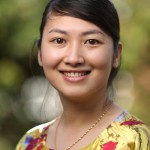 Voice before the participation
My name is Thinh Nguyen (Chi). I'm passionate about human rights. This passion motivated me to found and develop an NGO, Better Life VIetnam, aiming to improve the lives of underprivileged children and youth in my country. With an initial focus on education, my team and I were able to raise enough funds to purchase and then deliver books to thousands of children in rural villages in the North of Vietnam. In order to sustain our work, I have also launched a social enterprise, Tours For Books. We provide tours and organize travel services in Vietnam. Profits generated will be used to support education projects of Better Life Vietnam.

I'm very much interested in the IATSS Forum Program. I hope participating in this program will enable me to become a leader who can build a team in which members can grow by using other members' strong points and making up for their weaknesses. In addition, I expect to gain a deeper understanding of Japan, Asia and the World. Moreover, the Team Building Training component really attracts me. I hope this component will help deepen my mutual understanding and communication skills.

I'm very excited about living with and learning from other participants from ASEAN countries. I look forward to learning more about other ASEAN countries' culture from my fellow participants and also all the amazing work they are doing to help their communities.

I can't wait to see you all in Suzuka!
Voice after the participation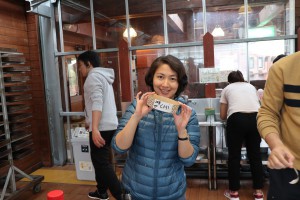 I had no choice but had to say goodbye to the IATSS program and IATSS family with whom I had spent two months. Upon returning to Vietnam, I went back to work on my social enterprise right away. The skills and experiences which I gained from the program have been extremely useful for me and my organization.

I met with my Better Life Vietnam and Tours for Books Team to review what had been done while I was away and made a plan for the coming opportunities for my organization. All the facilitating and leadership skills which I gained through IATSS forum have helped me to carry out the meetings in a more effective way.

On the non-profit side, Better Life Vietnam, we made a plan for the year end event, Christmas party for 800 underprivileged children of Co Do village in Ba Vi district of Hanoi. The event was a great success. We provided books to the children and also brought English volunteer teachers to teach them English. To the children and the teachers of this village, the event was a memorable experience.

On the business side, Tours For Books, our Team welcomed the first two tourist groups from the US. As a start up, it was such a good signal to finally receive the big tourist group. I also met with relevant partners to discuss potential collaboration in the future. Anggun who is my fellow from IATSS batch 58 visited Hanoi last month. Her company is organizing a conference in Hanoi in November. She connected me with relevant partner to discuss the opportunity to organize tours for participants of the conference. Thank you, Anggun!

In the first two months of 2018, I was touring down South of Vietnam to design a Vietnam tour package for my company. It is going to be a great year when my company has a chance to receive two more tour groups from Canada and the US. I have also spent this first two months on making a plan for my company in 2018 while also met with different partners in Hanoi.

I have also been working with VIFA and SIFA to organize a project in March in Vietnam. We will provide books, teach English to students of a village in Bac Giang while also visiting an organic rice farm.

Those are pretty much I have done since I returned home from the IATSS program. I'm so thankful for the opportunities to meet wonderful people, to learn new skills and experience that IATSS program provided to me.