Participant's Voices
Som

[58th batch (2017 Autumn forum)]

[Thailand]
Participating in 58th batch (2017 Autumn forum)Thailand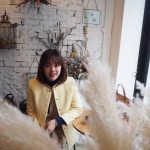 Voice before the participation
I am looking forward to participating in the IATSS Forum Programme as it would be a great opportunity for me to meet my fellow ASEAN potential future leaders, IATSS staff, and distinguished lecturers to learn more about sustainable development and develop essential skills, especially leadership skills, amid Japanese context. I am certain that it would be a memorable experience and constructive networking session for both Japanese and ASEAN community.

The tentative schedule of the IATSS Forum Programme highly interests me. I am looking forward to experience all the field studies, lectures, and seminars. Furthermore, I am looking forward to meet my Japanese host family as I have always been keen on cultural exchange. I am enthusiastic to tell them about my country and learn about Japan from their perspective. I have always wanted to witness authentic Japanese lifestyle.

As for my fellow delegates, I am excited to meet the delegates from my neighbouring countries. I believe that ASEAN countries share many similarities but at the same time we have our own unique colour that distinguishes us from one another.

I have received assurance from all Thai delegates in the previous years that this Programme is definitely one of the most valuable experiences in one's life. So I would like to assure IATSS Forum that I will do my best in both learning from and contributing to the Programme and would like to express my gratitude again for giving me this wonderful opportunity.

Kamonchanok Katinasamit
Voice after the participation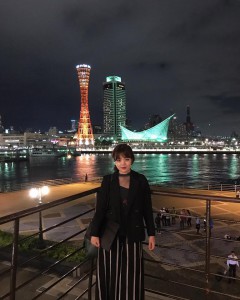 1. What you have done so far to contribute to your society or community after returning to your country.
The best thing I can do to contribute to my society and community is putting all my efforts into case adjudication in order to deliver justice to all parties. I had been doing that before the IATSS Forum and I have already resumed that mission after the training with even higher determination and motivation.

2. Tips for the upcoming participants to maximize the use of time during the training.
You should open your mind since the very first day of the training, no need to wait for the ice breaking activities to do its job. More importantly, not only your mental preparedness, your physical condition is no less important. Come to the Forum with good health, bring all necessary medicines, and stay healthy.

3. How to utilize the knowledge and experience gained during the forum in one's community or country.
The Forum equipped us with knowledge, skills, and experiences from various fields and various aspects from different stakeholders. Upon return to the country, we should apply those gains not only within the scope of our professional obligation, but we should also seek to engage in more extensive activities. Personally, apart from my professional duty, I am going to participate in more activities with the local communities, such as giving lecture to school students on basic legal knowledge and co-organise Phuket Chinese New Year Fair to promote local culture and help enhance sense of belonging in the community.