Participant's Voices
Sophia

[59th batch (2018 Spring Forum)]

[Myanmar]
Participating in 59th batch (2018 Spring Forum)Myanmar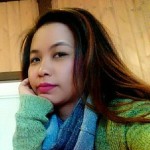 Voice before the participation
Greeting from Myanmar, "Mingalarpar"

I am impressed by the unique culture of Japanese, people attitudes, well being society, particularly in advance technology and supportive education system. This will be one of the most valuable experiences that I gain meeting with sisters and brothers from ASEAN region, and Japan.

I am motivated to be part of this marvelous leadership training because it will have a chance to learn from participants, through different values, traditions, and cultures, will develop a sense of mutual understanding during our training days in Japan together. It is my hope that we can build a professional network, friendship, and embraced the diversity from different ASEAN countries in order to take action for better world. Moreover, I believe that my increased knowledge and leadership skills, as well as new networks, will be contributed to my ability towards solving issues of education and development in Myanmar, that my country's need.

I am sure that we will have grasped the importance of leadership to work more effectively and overcome differences. I absolutely believe that the key to successful leadership is influence, and the ability to convert vision into reality. By the end of this program, I hope to open a new chapter with a new vision of how ASEAN can be. One by one, we will became the ones to cross the "them and us" off the page and then write "we".