Participant's Voices
Jen

[59th batch (2018 Spring Forum)]

[The Philippines]
Participating in 59th batch (2018 Spring Forum)The Philippines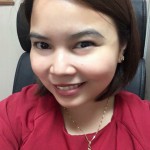 Voice before the participation
Warm greetings from the sunny Philippines!

My name is Jen and I am a lawyer by profession and a perpetual student of life. As April ushers in summer in the Philippines, my excitement grows as I count the days leading to the 59th IATSS Forum Program this May. I feel so privileged to be selected to represent my country and be a part of the extraordinary group of emerging young leaders selected from different ASEAN countries.

My participation in the 59th IATSS Forum Program is filled with the hope of growing my perspective as a professional, as well as sharing my own views to others. It is very refreshing and liberating to be a part of a learning program that is focused on developing young leaders from various fields. Training for 55 days in Japan is an exciting prospect for me since this is the first time that I will be away from my home country for an extended period. I intend to make the most out of this journey, knowing that it is an opportunity for personal growth above everything else.

I look forward to learn from other individuals from diverse backgrounds, cultures and fields and I hope that I will be able to contribute to enrich my co-participants' unique experiences. I expect that the activities lined-up for us by the hardworking IATSS Forum Staff will expand our views and even create opportunities for collaboration. I truly hope that the 59th batch will be able to create a bond that goes beyond the duration of the IATSS Forum Program. Lastly, I am eager to explore and immerse myself in Japanese culture, discipline and practice. I have always admired the Japanese way of life and I cannot wait to find ways to translate it to my practice as a professional as well as in my daily life.

See you soon in Japan!