Participant's Voices
Zul

[59th batch (2018 Spring Forum)]

[Singapore]
Participating in 59th batch (2018 Spring Forum)Singapore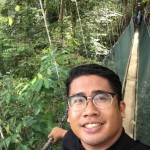 Voice before the participation
Hello everybody and greetings from Singapore!

My name is Zulhelmy and I am extremely honored and proud to be part of the upcoming 59th batch of the IATSS Forum. No words can express my excitement right now as I ponder the prospect of me flying out to the land of the rising sun to think and learn together with the other participants, my future friends, from the other ASEAN countries. This is indeed a once in a lifetime opportunity!

A potential journey of self-discovery, I am looking forward to stepping out of my comfort zone and contributing as much as I can during the programme. I sincerely believe the programme, will not only benefit me in my career development but also in my personal growth. A valuable opportunity for me to interact and exchange perspectives or ideas with other like-minded individuals from our ASEAN counterparts. With what is being prepared by the IATSS forum, I am optimistic that each of us will gain a fruitful personalized experience and use the opportunity to maximize our potential as the future leaders of our respective countries.

Japan has always been a fascinating country for me. A country that has moved successfully forward with globalization yet without forgetting its multifaceted culture, deep-rooted customs, and tradition. I plan to immerse myself completely into the cultural experience and I am very excited to have the chance to interact with the people there especially during the homestay programme. It will definitely be a mind and eye-opening experience.

To end it off, I would like to express my sincerest appreciation to the IATSS Forum management team, secretariats and staffs for your efforts in organizing and preparing for the programme in May.

To my friends of the 59th batch, I am looking forward to meeting all you soon!