Participant's Voices
John

[59th batch (2018 Spring Forum)]

[Vietnam]
Participating in 59th batch (2018 Spring Forum)Vietnam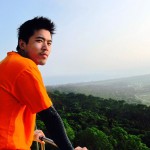 Voice before the participation
Dear fellow IATSS participants and Friends!
My name is John Cuong Le. I'm a state auditor and currently working at the State Audit Office of Vietnam. I'm glad to say that my youth has been quite an exciting journey, in which I spent 2 years in Europe (France) and 7 years in the United States studying, working and gaining experience from cultures that are very much different from Vietnamese culture.
Participating in the IATSS forum in Japan is another exciting adventure that I'm totally thrilled to be a part of. I am convinced this program will be an invaluable opportunity for young (so-called) leaders like us can get an up-close exposure to the Japanese culture, history, people, nation and especially the Japanese renowned management philosophy.
I'm eagerly looking forward to start this journey and hoping to meet, exchange and learn from selected participants coming from other Asian countries.
"Kon'nichiwa" Batch 59, See you all in Suzuka this May!