Participant's Voices
Hoyhouy

[59th batch (2018 Spring Forum)]

[Cambodia]
Participating in 59th batch (2018 Spring Forum)Cambodia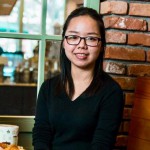 Voice before the participation
Greeting from Cambodia (Sou Sdey )

Being selected, as ambassador from Cambodia to join IATSS forum, batch 59th is a golden opportunity and I'm sure it going to be a life changing experience for me too.

My expectation throughout the program is to gain knowledge and experience from our international friends, and the host family, which will have a big impact for personal growth, my contribution on social work, and in the field of my business. In addition, the precious opportunity that I will work with the young professional Asian leaders during the forum, I wish to be able to development myself in various skills such as communication, working cross culture etc. I believe we will also learn from each other through cultural exchange, and understanding each other for a better and prosperous ASEAN community. Furthermore, these will creates more value through the work that I do, expand my viewpoint by learning from new perspective, engaging network and build strong ties with other active youth within the ASEAN community. And as a lady living in a country where culturally females are consider inferior and opportunity are limited, joining IATSS Forum is another inspiring platform that I can prove to others young ladies to pursue their dreams.