Participant's Voices
Fadz

[59th batch (2018 Spring Forum)]

[Singapore]
Participating in 59th batch (2018 Spring Forum)Singapore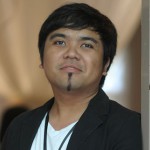 Voice before the participation
Hello, my name is Fadz, from Singapore. I am currently working in a Self-Help Organisation. The organization's focus is to empower the community through education. We see education as an important tool for all Singaporeans and we believe each and every child shouldn't be deprived of education despite their background. I am a Senior Education officer in the organization and together with my team, we look into the operations of tuition programmes.

Managing about 10,000 students, 1.000 tutors and about 70 center personnel is not an easy task. We have to have good leadership skills in order to ensure the quality of tuition is delivered as expected or even to the higher level.

As my job requires me to work with many different people from all walks of life, I was extremely excited when I got the news that I was selected for this program because I can't wait to meet the fellow leaders from the other ASEAN countries. The opportunity to learn from these people will never come as frequent.

By the end of the program, I hope to gain as much knowledge about the best practices from other Asina countries, experience working with colleagues of different cultural background and level up my leadership skills.

At the same time, I and also looking forward to be in Japan and have the opportunity to learn from the Japanese. I have always been fascinated with the Japanese in terms of innovation and culture. Although this is not my first time in Japan, I will not hesitate to say yes given the chance to visit Japan again and again. I hope to bring back the experience and the good practices to share it with my colleagues in Singapore.