Participant's Voices
Maryati

[62nd batch(2019 Autumn Forum)]

[Indonesia]
Participating in 62nd batch(2019 Autumn Forum)Indonesia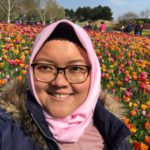 Voice before the participation
Hello Everyone! I am Maryati from Indonesia. 

It was one of the greatest days of my life when I was informed that I got the chance to be the delegate of the 62nd IATSS forum. Reading through the documents, I know that this is going to be a life-changing experience. I have always admired many aspects of Japan- the people, the culture, the local wisdom, the natural beauty, and many more- which I believe bring a lot of values I could learn and adapt to solve challenges in my own country. For example, One Village One Product (OVOP) has been a successful initiative which I see very relevant to be implemented in my country.  Indonesia possesses similar characteristics with Japan in that economic activities are centered in urban cities. The disparity between rural and urban is widening because current incentives ain't sufficient to liven up the business in rural areas. Therefore, getting to learn OVOP directly from the initiator will definitely help to solve one challenge my country faces, not to mention the other key takeaways I will get during the program.   

Moreover, in IATSS we will explore a lot of things about Japan with participants from various background. This diversity will add perspectives to help us make better decisions. I can't wait to get together with all the participants and bring actionable plans to make the world a better place!