Participant's Voices
Nieng

[50th batch (2013 Autumn Forum)]

[Cambodia]
Participating in 50th batch (2013 Autumn Forum)Cambodia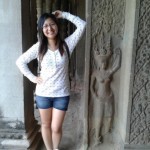 Voice before the participation
Two more months to countdown, many things and people await for me to learn, understand, meet, interact with, and share. The upcoming 57 day stay in Japan will be another marvelous experience for me to be part of the big community in learning new things, sharing cultures/experiences/knowledge and interacting with one another in the region. I am thrilled to take part in the activities and scheduled seminars lectured by famous lecturers in Japan. It will be very interesting to learn different perspective of things from participants over various kinds of topics. I also really look forward to the field visits of famous and historical places in Japan.
Being one of the participants of the IATSS Forum makes me feel the strong regional cooperation and relations of the ASEAN + Japan. I hope to cherish the time, memories and understanding together with the broader community. I also hope the friendship we gain from IATSS forum will lead to further regional cooperation and world peace.
Voice after the participation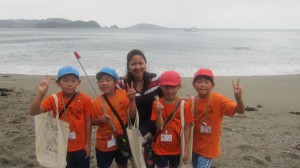 "55 days!!! it's a long leave to be away from work and family", my first impression about IATSS forum. However, it's just a number and it didn't matter anymore when I became part of the forum and learned from it; it's really worth the days. The forum experience was eyes-opening for me personally and taught me know-how process professionally. I personally was fortunate to experience the beautiful clean country and rich culture of the Japanese once again especially their hospitality, punctuality and hard-working as well as to learn leadership skills. It inspired me to look what I had done and what should I be doing for a better employee, good leader and inspiring others. Professionally, I've learned about Community Design Theme and its process and practice which is different from Community Development and should be a model for future developing plan in developing country like Cambodia. Also, from this forum theme, I realized that community spirits is possible to make anything happen and success, and here I am again working to support community forestries' benefits in USAID Supporting Forests and Biodiversity project using what I've learned from the forum.
Thanks IATSS Forum and Honda for the support!!!