Participant's Voices
Bee

[50th batch (2013 Autumn Forum)]

[Laos]
Participating in 50th batch (2013 Autumn Forum)Laos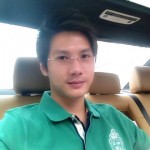 Voice before the participation
Sabaidee all my IATSS brothers, sisters, family and friends, I am Mr. Thathsaphone LERTHTHAVONE, you can call me Bee. I have applied for the IATSS forum for almost 3 years and luckily I finally have a chance to attend and am really enthusiastic to be a part of the 50th IATSS Forum. However, since the result came out, I have started counting down date by date and day by day to participate in the forum, just like you! Specifically, I am looking forward to meeting and working with you all as well as discovering Japan soon 

Dear 50th IATSS friends, I, myself acknowledge that the movement of people across borders could bring both positive and negative impacts to both the countries of origin and the countries of destination, if we do not know much about each other.

In order to strengthen our mutual understanding and find out the solutions to current issues facing people in the ASEAN region and Japan, we, the youth of the ASEAN region and Japan need to be open – minded, humble and flexible as well as communicate effectively by sharing our experiences, forge harmonious relationships, and most importantly, respectful to the identities of our cultural diversity. Based on the main motto "Thinking and Learning Together " we could together maximize the positive impacts and minimize the negative impacts for the possibility of our sustainable future cooperation right after our movement of the 50th IATSS Forum.


Today's youth leaders are the tomorrow's future leaders of the ASEAN region and Japan.
Voice after the participation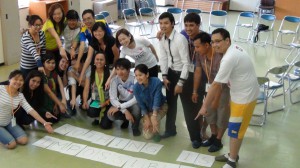 1. My impression about the IATSS Forum experience :
Group study Report : the members of the group helping each other to find the solutions for the selected community's problems, we shared ideas, lessons, experiences, foods, laugh and tears. The moment was so great, we are like brothers and sisters.

2. My impression about Japan :
My impression about Japan would be about the field studies provided by IATSS Forum especially the Moku Moku Farm that makes me impressed a lot because they became successful after striving for 25 years and consistently convey the same message and vision to the supporters, coworkers, members and staffs as well as the consumers.

3. My most memorable experience during my stay in Japan :
I like every thing but the most would be SORATABEYO Restaurant ! It is the only the place where I can enjoy and relax with the varity of foods and baverages. They are soo delicous, I eat like a pig ^oo^

4. How my experience at the IATSS Forum has influenced on me :
I have learnt a lot from Gasshuku – Team Building Training. The activities led by Tomo San can promote the team building, solidarity and friendship among participants very well, I am trying to adapt and contribute the games to my own community.

5. The important lesson I learned at the IATSS Forum :
I think the skills that I have gained and relevant to my working tasks would be;
-Community Design ; I am able to understand the concept of the community design in order to clarify and analyze the situation, problems and needs of a community.
-The Process of the Community Design ; a community has its own uniqueness based on factors in an area or a country, therefore the process of the community design aimed of solving the problems in the community is also different and unique from somewhere else.
-The facilitation skills ; this is the most powerful tools that I believe that it can help me to negotiate and convince involved people in my working tasks as well as for my future life.

6. How I want to make use of the IATSS Forum experience after returning home :
After I have learnt about the concept of the community design, I want to share this kind of concept in my line organization based on the applicability in order to raise their awareness and concerns the importance of the community's problems and call for all involved stakeholders' ideas, opinions and comments and supports.

7. Others (You can make up your own)
I have learnt that we no need to present our great skills, just step back two feet, let the others step forward 1 foot, and then we will be the same position, let's go straight on together is better 