Participant's Voices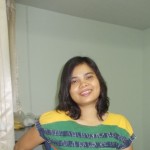 Thanda
Country : Myanmar
Forum : 50th batch (2013 Autumn Forum)
I am really excited when I imagine September, 2013. I have been looking forward to this time since I found out that I was selected for the 50th IATSS forum. I have to wait nearly one year to have the wonderful experience in the modernized places after my selection process. I will meet many new friends from neighbours and do believe that I will find amazing friends who come from various backgrounds. I am ready to absorb first-hand experience of from resourceful people and to participate in a variety of events such as study tours, group studies and seminars. Moreover, I will face Japanese cultural, social and economic practices and can go beyond secondary knowledge about Japan. I also heard about the wonderful experiences of alumni and it makes me more excited. I am sure; exchanging and sharing through thinking and learning together I will encounter valuable wisdom and information. Introducing Japanese culture and home stay will make me pleasant and experienced the famous industrialized country which is the homeland of industrious people. I am eagerly looking forward to see all of you and to explore this wonderful event. I hope we, 50th batch participants, will also create unforgettable experiences in our lives like our brothers and sisters from the previous batches.
My Impression about IATSS Forum Experience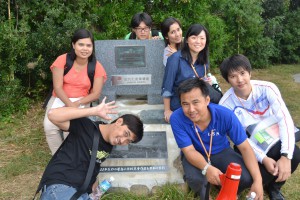 I still miss the time in IATSS forum even though I came back from Japan four months ago. Time flies quickly and a lot of memorable events and experiences are still in my mind. So many words come into my memory when I think about to write my impression about IATSS forum. Every day in IATSS forum life is meaningful. Each and every component of IATSS is carefully planned to equip the participants with valuable lectures, precious experience sharing, fruitful field trips and active discussions. We all are totally absorbed in the elements of IATSS; seminars, lectures, group study and field study in accordance with the motto of IATSS "Thinking and Learning Together". We, all 18 participants, really thought and learned together spending amazing forty five days in Japan and we learned a lot from each other. We didn't notice that how forty five days were over and we all are happily busy throughout the whole forum. Introduction of Japanese culture, cultural introduction day and home stay experience played an important role in our wonderful forty five day trip to Japan. We understand not only Japanese culture and tradition but also the culture of other ASEAN countries through those events. IATSS forum gave me unforgettable and valuable professional and interpersonal sill within forty five days and I will always miss those days whenever I think about IATSS.