Participant's Voices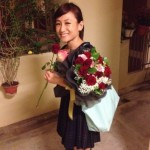 Vickie
Country : Singapore
Forum : 50th batch (2013 Autumn Forum)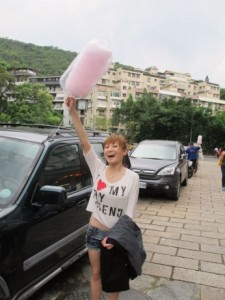 I have felt very blessed from the moment I received the nomination for the 50th IATSS Forum, to meeting the panel at the interview to the confirmation of participation and even right now. I am very certain that this feeling will last a life time as it is such a privilege to be able to embark on this journey. The amount of joy and excitement that I have is beyond words because it means so much to me to have a chance to go to Japan and be able to enjoy the country for 2 months. Japan has always been special to me since my teenage years because I am greatly attracted to its rich culture, beautiful language and friendly people! Japan is a country that you cannot just visit once in your life time. This is my second visit and I am so glad to be with so many awesome people in the region at the same time! It is going to be such an eye opener for me getting to know new friends and the countries they are from and most importantly working and learning together. I would like to thank the organisers for all the hard work, efforts and dedication in making the Forum possible. Can't wait to meet all of you in Japan!
How my experience at the IATSS Forum has influenced on me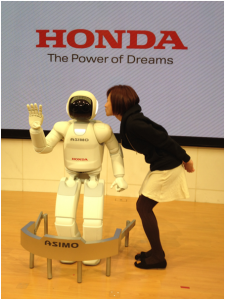 IATSS Forum has given me the opportunity to have a glimpse of two key guiding principles of Japanese way of life which leave a deep impression in me and have influenced me to a large extent – Punctuality and Discipline. These two guiding principles of Punctuality and Discipline remain consistent in every detail throughout the Forum, be it the seminars, lectures, workshops and field studies. It was prevalent once again during the school visit where I was totally awed by the behaviour and mannerism of the students which inspire me so much I have told myself to make it a point to practice and apply these two principles in my personal life as well as to my organisation when I go back to my country. I am proud to say that I have kept this promise and place these two guiding principles as one of my top priorities in personal life and in work even till now, even though not up to the Japanese standard but I wish to continue to abide to them. I am grateful that IATSS Forum has helped me fulfil the objectives that I set for myself before coming to Japan. The IATSS Forum has given me the time and opportunity to reflect and discover more about myself. I learned more about my strengths and weaknesses. The journey of self-discovery was indeed an enriching and meaningful one. Besides learning more about myself, the IATSS Forum has also enabled me to learn from the other participants. They have value-added tremendously to my wealth of knowledge and for that I am really grateful to them. I am also thankful to many other individuals that I have met during my stay in Japan including the IATSS Forum staff, the dedicated volunteers, the facilitators and trainers and countless others. They have all, in one way or another, helped in my process of self-discovery.