Participant's Voices
Violet

[50th batch (2013 Autumn Forum)]

[Singapore]
Participating in 50th batch (2013 Autumn Forum)Singapore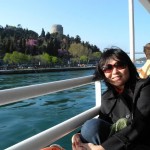 Voice before the participation
It was indeed an honor to be selected for the IATSS forum, with the opportunity to learn, share experiences and ideas with other youth leaders of different nationalities, diverse culture and leadership ability. This will also be a journey of self- discovery to broaden my horizon and further develop my skill-set. I hope to be able to apply what I'll learn in the programme to develop new initiatives, especially in the efforts of building social capital and bridging the communities in Singapore. I'm looking forward to the program with much enthusiasm and excitement and Japan is such a beautiful country which I've visited twice and will be more than happy to be there for the third time!
Voice after the participation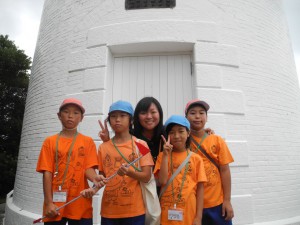 I've gained a lot from the experiences in the IATSS forum through the various activities and programmes. The most memorable lesson that impacted me was the seminar on Budo. Budo spirit is all about being mentally strong to overcome the problems and difficulties in life. When fear strikes us, we should face our fear and fight against it. It also taught us the importance of humility, and to lose with dignity is better than to win with no dignity.

IATSS forum had given me the opportunity to learn more about myself though self reflection and from others. Personal growth is more valuable than anything else as knowledge can be gained from books and other sources but character building and leadership skills are what you can obtain from experiential learning like IATSS Forum.