Participant's Voices
A

[50th batch (2013 Autumn Forum)]

[Thailand]
Participating in 50th batch (2013 Autumn Forum)Thailand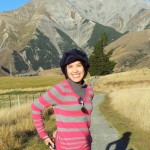 Voice before the participation
The day that I saw the application announcement of the 50th IATSS Forum was one day before the deadline. With so little time to finish all the documents, it was unbelievable that I was selected to attend the 50th IATSS Forum. I was very excited to be a part of such an exceptional forum, which allows people of any occupations or background from ASEAN countries and Japan to come "learning and thinking together". Multi-cultural and sharing atmosphere will stimulate learning environment. I believe that the 57 days full of interesting activities with 17 new talented friends will be a truly eye-opening experience. Especially, all the programs will take place in Japan, my dream country. I love Japan for its rich and unique culture, manners and spirits of the people.
I would like to thank the IATSS Forum for this extraordinary opportunity that we can't find anywhere else. I must say I am very impressed with the well-planned program even before I got selected. I am more than certain that my 57 days in IATSS Forum will be the most unforgettable time of my life. Can't wait to see you all in September!
Voice after the participation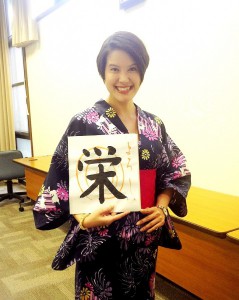 57 days with IATSS Forum was one of the best times in my life. As no specific lectures can simply transform one person to a leader, IATSS Forum Leadership Training Program was designed to develop us through many kinds of learning i.e. seminars, workshops, group studies, field studies, and most importantly, first-hand experiences. The whole program was carefully planned and monitored by committees and scholars, efficiently carried out by dedicated team of staffs, and strongly supported by the powerful volunteers. The experience at the 50th IATSS Forum was, therefore, a beautiful combination of things I could never find anywhere else. IATSS Forum was a perfect venue to discover ourselves, both strength and weakness. The learning environment encouraged us to step out of our comfort zones and try new things. My greatest fortune was the opportunity to have 21 new wonderful friends from other 8 ASEAN countries and Japan. We have learned from each other and enjoyed the diversity. Thanks to the borderless world that helps our "Typhoon Batch" to keep in touch and grow together from each corner of the world. Congratulations to the 51st and 52nd batch, and welcome to our IATSS Forum Family! Please make the most of your time!